FAVORITE LINKS
Favorite Links
The following is a list useful links that I have compiled. If you wish to be added to this list, please send me an e-mail.
Favorite Sites
Stop on in and browse my friend Ellen's Ebay page, she does occasionally feature some of my work on her site. Also, she sells jewelry, books, DVD's and more.
The Standing Rock Sioux Reservation is situated in North and South Dakota. The people of Standing Rock, often called Sioux, are members of the Dakota and Lakota nations. "Dakota" and "Lakota" mean "friends" or "allies." The people of these nations are often called "Sioux", a term that dates back to the seventeenth century when the people were living in the Great Lakes area.
Native entertainment center. Site features visual tour, dining, lodging and services information.
Make plans to come to the Grand River Casino & Resort - Where it's time To Play !
The writings of William Purcell writing as Shunkepi Nunpi
Native American Short Stories & Poems
This is my personal profile and you must become a member to view this profile. It's free and don't cost anything to join. I have my profile set to private so see you there. Once you have joined and i approve your freind request, we can stay connected. Have a beautiful day.......Ruby
Get Involved With The Welbriety Movement !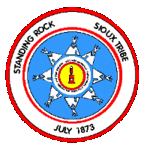 Search Engines
One of the most visited hubs on the Internet, reaching one out of every two Web users.
With over half a million sites, divided into more than 25,000 categories, Yahoo! is both browseable and searchable.
GO Network is a new brand that brings together the very best of the Internet in one, easy-to-use place.
Have Fun!