Bison Gallery
Buffalo Tooth Necklaces
This is my recent work i have just completed. Send me and email and let me know if you are interested in the purchse of these beautiful bison tooth necklaces.They are mad with Soft Flex beading wire test strength is 10 lbs., also made with pewter clasp and genuine brass beads, glass crow beads, clear and black, and genuine turquoise round beads and nuggets. Very durable and lays nicely on the neckline.
Native American Indians and Shamans all over the world have always felt a Special Connection with Nature.
The believe that All Things have a Spirit and All is Connected (Mitakuye Oyasin) is an integral part of their Religion.
When All Relations are Honored as Sacred (Wakan) and when Gratitude is Expressed to Every Part of Creation, Paradise is Near.
Shamans and Natives believe that Animals, Plants and Stones (the Grandfathers) have Great Healing Powers, this resides in their Totems.
The Buffalo (Tatanka) is the most used Totem Animal. It stands for walking the Sacred Path, Honoring Every Walk of Life.
Humble yourself and ask for assistance of its Powerful Spirit.
A Buffalo Totem will help you to establish a Deep Connection with Mother Earth. It will bring Strength of Character and an Independent Spirit.
This beautiful Animal teaches us that everything exists in Abundance if it is Respected and Accepted with Gratitude.
It is important to Praise All gifts that are received, but also to Pray for the Divine Wealth being granted to others.
Buffalo Medicine stands for following the easiest Path to achieve Abundance, it points out that goals can only be reached with the Power of the Great Spirit.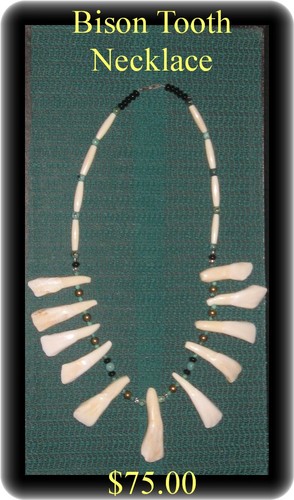 *SOLD*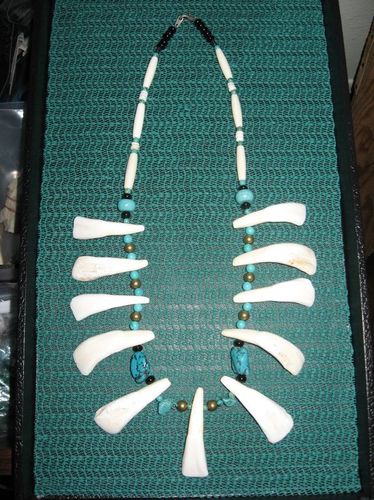 **SOLD**